Welcome
To the Voice and Piano Studio of
Hannah Stephens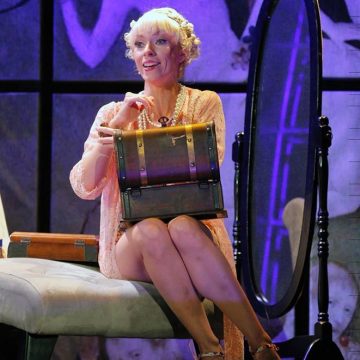 Thank you for visiting! I'm Hannah, and I hold a Master's degree in Vocal Performance from Indiana University. I teach music lessons from my home in Southeast Rio Rancho. I am currently adding voice students of all ages and abilities, and also young students of beginning piano. My background in voice and piano, as well as my experience in children's performing and nannying make me well suited to even the youngest of little musicians! Feel free to browse this site, and, if you're interested, please contact me for more information and to schedule your free consultation/lesson!
Rates and Discounts
Voice Lessons
45 minutes $30
30 minutes $20
*45 minutes are recommended, unless student is under age 12
Beginning Piano Lessons
30 minutes $20
Pay for a full month of weekly lessons upfront by the 1st of each month (or by your first lesson of the month), and receive 10% off your tuition!
Any additional students in the same family will receive 20% off tuition!
Refer a new student to our studio, and you'll receive the following credit: If the student purchases one class, you receive $5 credit to your account. If the student purchases a full month of classes, you receive a free class.
I'm interested! Contact me please!
Studio Policies
Students must notify me as soon as possible if they'd like to reschedule, and no less than 24 hours before the lesson, otherwise you will forfeit the lesson.
If the student is sick, please let me know that morning or sooner. I never want to teach you if you're sick! I need to know sooner rather than later, though, so that I can try to fit someone else in and/or inform my childcare provider.
If you pay for a month of lessons, but cancel each week, you will only have one more month to use any remaining credits on your account, unless you get special permission from me.
I always want to reschedule, but continued cancellations will result in no lesson!
All students, but especially weekend students, understand that I'm a performer as well, so I may have to reschedule lessons for performances, auditions, etc.