Concerts and Party entertainment
Looking for that extra level of entertainment for your next event? Consider the following options, or contact Hannah for more ideas!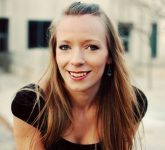 a capella
Hannah can roam your event, singing opera arias, songs from musicals, or any of your favorite selections. This is a lovely and intimate presentation, and costs less than adding other instruments!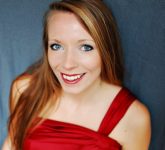 Hannah stephens, accompanied
Hannah and a colleague (or several!) will perform together, for an even more full and satisfying sound. Depending on the venue and budget, this can include piano, keyboard, strings, and/or guitar.
operatic birthday message
Hannah sings for your loved ones' special days! This is a fun, unique gift idea. Phone calls are ideal and simple, as well as interactive, but if you prefer she will email you a recording.
Hannah or her faerie persona, Aria, can perform a variety of activities, such as face painting, balloon twisting, sing alongs, and more! Visit Faerie Aria's page for more information.